You may notice that the hyperlinks/URLs are greyed out when you attempt to sign up or sign in as shown below.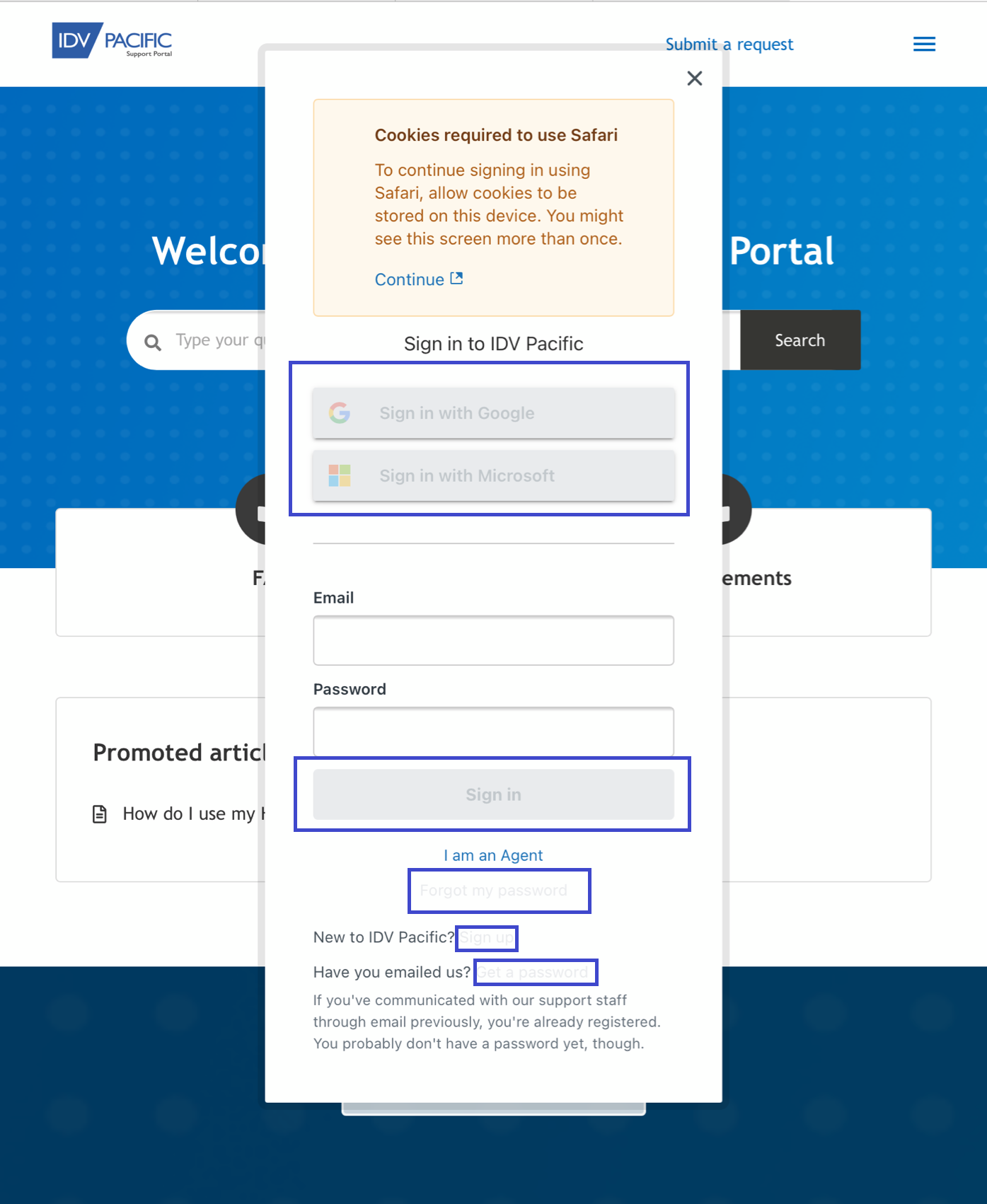 Troubleshoot:
In order to use the support portal, you need to accept the cookies for a better experience.
To allow cookies, follow the prompt by clicking "Continue".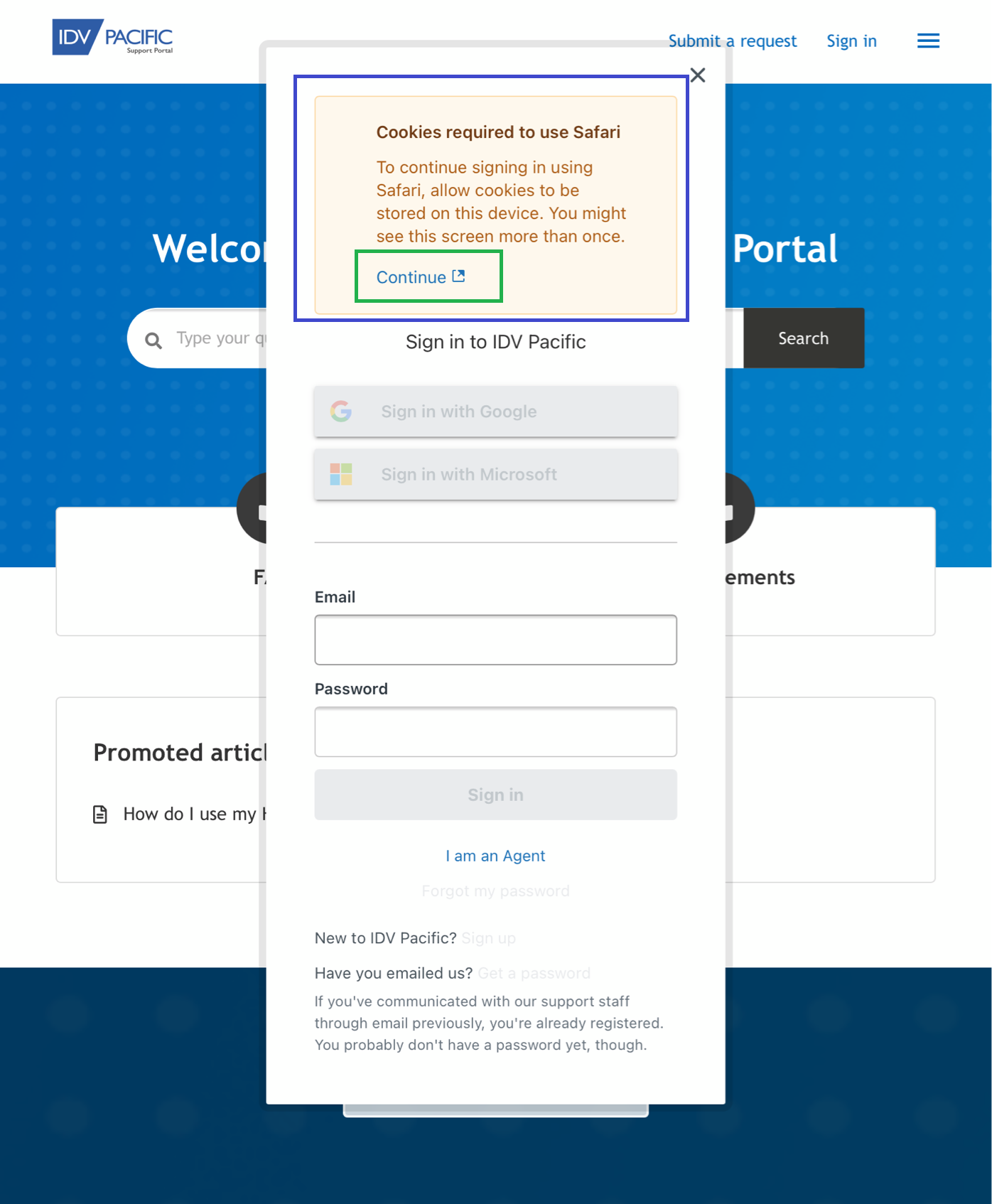 You will be redirected to another page. Click on "Continue" again on the following page.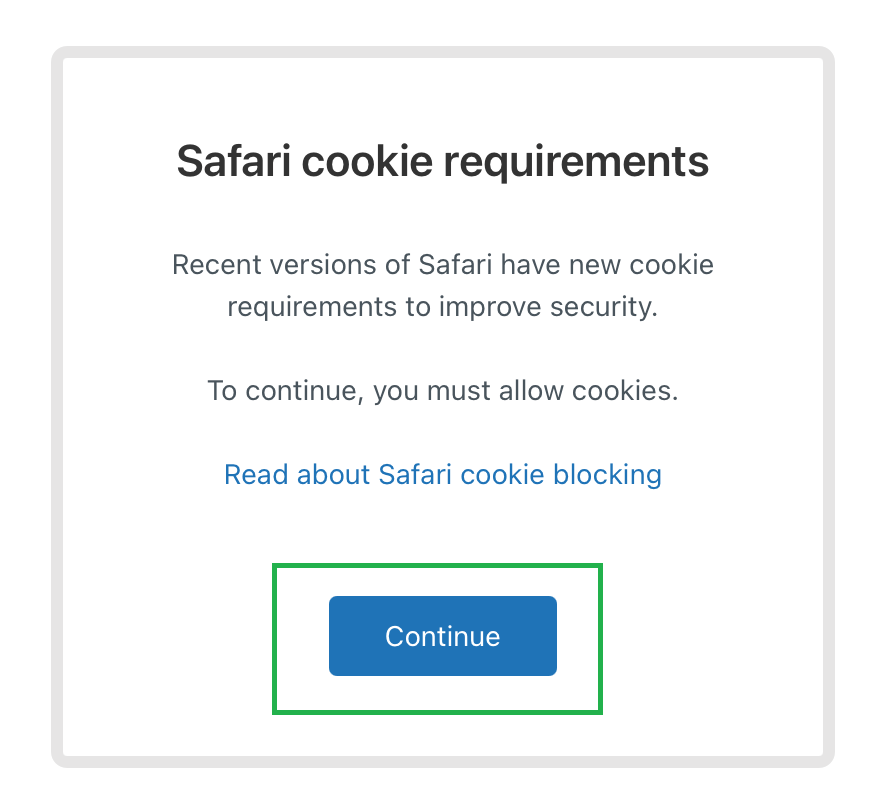 Final step, "Accept" the cookies prompt.
If you still have trouble signing in, please get in touch with us at support@idvpacific.com.au